I've had the privilege lately of working on some sentimental projects. I cast a rose, given to my friend the night her husband proposed, some special feathers and a memento of a son, lost to childhood illness.
Now I'm getting to work on an exciting new project for a musician. He's saved ticket stubs throughout the years, rather than letting them gather dust in a box, I'm going to make them into a colourful artwork for his family home.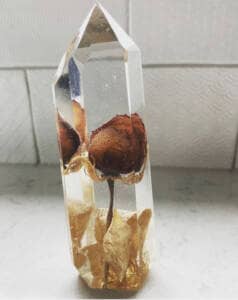 Words cannot express how much I love creating meaningful art and how honoured I feel that people trust me with their most special possessions and memories.
If you have a meaningful keepsake, let's talk. Feel free to DM or email me dawn@roospotting.com